FREE Shipping over $45.00 to Continental U.S.
Our Brand Ambassadors are people we know and like, that embody LHB Company Values. These values reflect our feeling toward a healthy lifestyle, a green planet, along with personal growth & accomplishment.
We believe in treating all people and animals with love and kindness, including ourselves which we often forget to do. If you don't know where to start, start with yourself.
We are proud to call the following accomplished people, LHB Brand Ambassadors. They use and love our products, and have agreed to represent our company.
Sabine Schut-Kery is an International FEI Dressage Rider, a USDF Gold Medalist, and Pan-Am Gold Medalist. She is a much respected and sought after Dressage Trainer, that embodies the values and respect that can only come from dedication and hard work. We are thrilled to have her represent LHB Natural Skincare.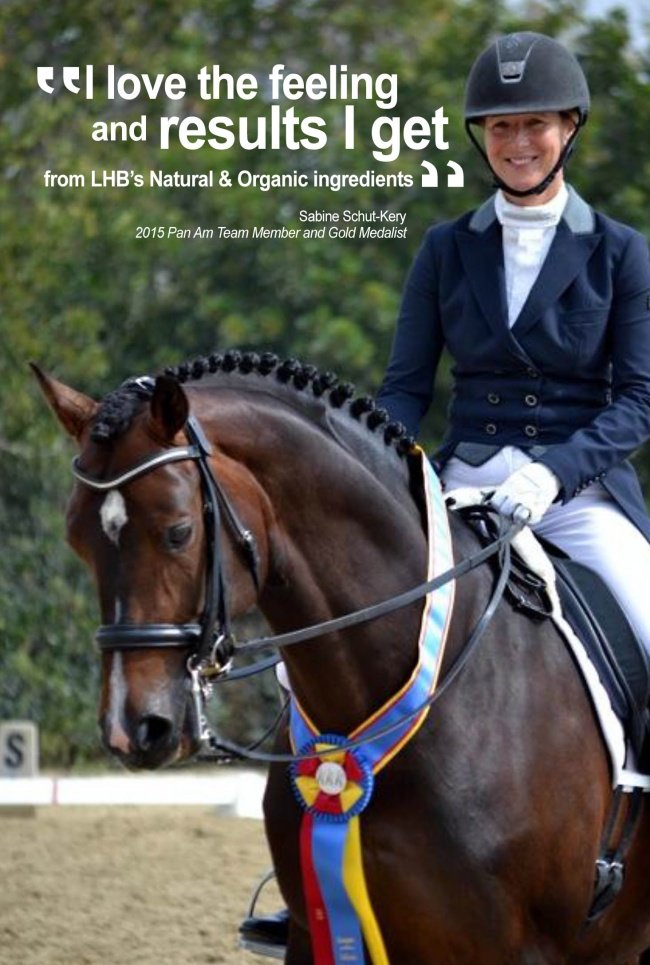 Sabine is an accomplished International FEI Dressage Rider. You can read more about her here: http://www.sabineschut.com/
Christine Traurig is an Olympic Bronze Medalist, USEF Dressage Young Horse Coach, and has acted as Chef d'Equipe for the US Dressage Team. She is one of the most esteemed and sought after clinicians in the U.S. Having suffered from skin cancer, Christine is particular about what she puts on her skin. We are proud that she trusts LHB Natural Skincare, and thrilled that she represents our brand.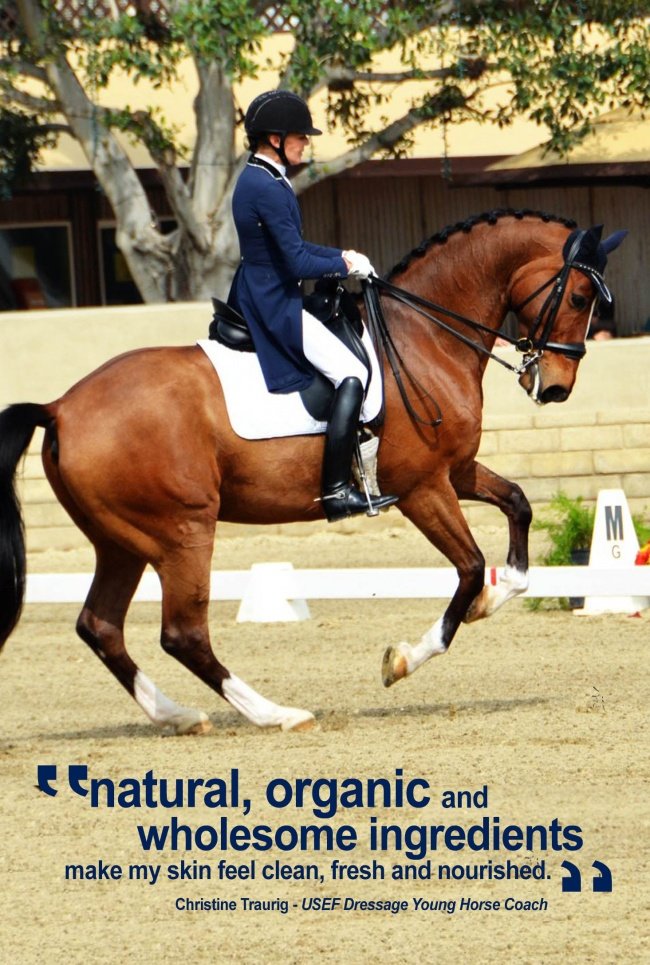 You can read more about Christine here: http://www.christinetraurigdressage.com/about-us.htm
Roxanne Trunnell is a Paralympic Athlete that represented the United States in Rio in 2016. She is an inspiration toward what can be accomplished against all odds. Roxie as we know her, had her life change in a single moment. A moment that left her fighting for her life. We are honored to have her use and love our products, and be an LHB Brand Ambassador.

Read more about Roxie's story, how it began, and more importantly, how she's deciding to write her future.
http://www.roxannetrunnell.com/my-story.html